Machine Rebuild Commissioning
ensuring success
Commissioning & Recommissioning for Rebuilt Machines


We offer complete commissioning and re-commissioning services for all our equipment. A dedicated project manager handles the commissioning process from start to finish, ensuring that no details are missed. Our OEM-tested procedures include checking, inspecting, and testing every major component on the machine – both at the individual component level as well as the integrated function level. Our experienced and well-trained technicians are committed to delivering perfectly functioning equipment in the most expedient timeframes possible.
Unrivaled Skills At Machine Rebuilding & Commissioning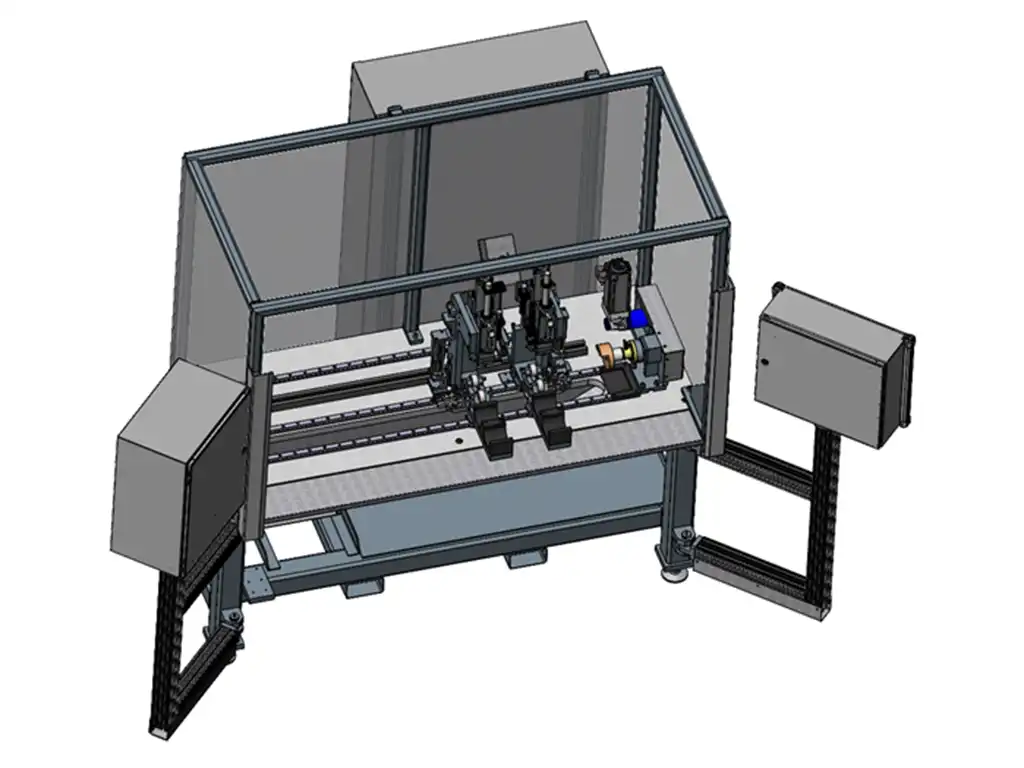 We are dedicated to getting your equipment up and running in the most efficient manner possible to ensure the minimum amount of downtime which may impact your production.
We are specialists in rebuilding and restoring machinery. We will disassemble, replace damaged components, recondition existing components, reassemble, realign, test and then recommission your equipment, taking care of all aspects of the project using our own qualified and experienced personnel. We can restore and repair CNC controllers and electrical components.
When replacement parts cannot be obtained, we can manufacture these parts with our in-house spare parts skills, using machine tools to carry out turning, milling, grinding, drilling, welding, trimming and measuring, and the expertise to carry out this work.
Our machine rebuild and recommissioning can be performed on precision and high speed manufacturing machines for the high technology industries, welding and compressed gas machines, and many others.
Unmatched Expertise & Service
Cardinal Is The Best Choice for Machine Rebuilding & Commissioning

Why should you choose Cardinal? Because our process includes:
Our in-house fabrication, detail manufacturing and final assembly completes the build process.

We provide traditional on-site or virtual technology for the final runoff and buyoff processes.
We provide or coordinate crating, shipping, installation, and commissioning worldwide.

We offer our customers simple, reliable, maintainable, and durable solutions to the most complex manufacturing challenges.
Testimonials

Mark A.
Delphi
Just a quick note to share my appreciation for all the hard work Kevin and Kelvin put in last week for me. They did an excellent job. Of course I expected them to, but they completed all I asked for and more. Those two gentleman are the best at what they do, and it's nice to work with professionals who only know how do things one way - the right way.
Thanks again for sending them, and I look forward to future jobs with Cardinal Machine Company.
Edmond S.
Joyson
We have about 800,000 cycles on the machine
Gasfill scrap ran .46% of total production last month which is very good.
A Partner You Can Rely On
Why Choose Cardinal?

We have been providing specialized industrial equipment and services to business and manufacturing since 1972. We welcome the challenge of providing simple and functional solutions to the most complex manufacturing, welding, and assembly problems. We strive for long-term, time-tested business relationships.