We Are Systems Integration Specialists
about cardinal machine company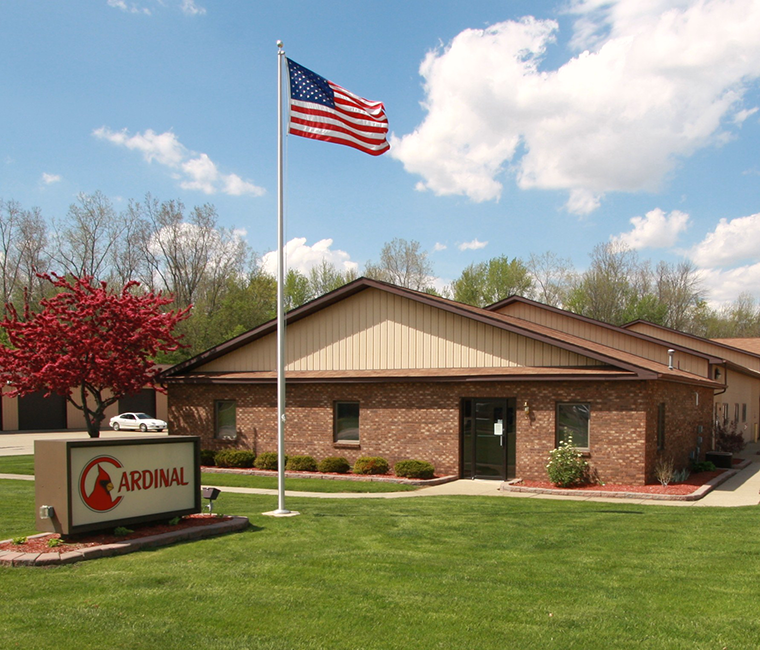 Who We Are
Systems Integration, Machine Building & More
Since 1972 Cardinal Machine Company has strived for unparalleled excellence in machine building and systems integration. We offer our customers simple, reliable, maintainable, and durable solutions to the most complex manufacturing challenges.
Our 25,000 square foot Clio, MI facility is clean, modern, and well maintained. The Cardinal engineering team uses the latest software and systems to design your needed solution. In-house fabrication, detail manufacturing and final assembly completes the build process. Traditional on-site or virtual technology is used for the final runoff and buyoff processes. We provide or coordinate crating, shipping, installation, and commissioning worldwide.
Cardinal Machine Company is centrally located along the I-75 business corridor between Flint and Saginaw Michigan and minutes from the expressway. Easy airport access is available at Flint Bishop International (FNT), Saginaw county MBS International (MBS), Lansing International (LAN), and Detroit Metro (DTW).
Systems Integration Experts

Our experienced technical team has been providing specialized machine building services since 1972.
What Our Clients Says

Mark A.
Delphi
Just a quick note to share my appreciation for all the hard work Kevin and Kelvin put in last week for me. They did an excellent job. Of course I expected them to, but they completed all I asked for and more. Those two gentleman are the best at what they do, and it's nice to work with professionals who only know how do things one way - the right way.
Thanks again for sending them, and I look forward to future jobs with Cardinal Machine Company.
Edmond S.
Joyson
We have about 800,000 cycles on the machine
Gasfill scrap ran .46% of total production last month which is very good.
experienced, proven, trustworthy
Let Us Solve Your Machine Building and Systems Integration Challenges